We have opted in for Canada-wide Early Learning and Childcare Agreeement - $10 a day Childcare Program - Find More Information
Welcome to 123 TLC Preschool!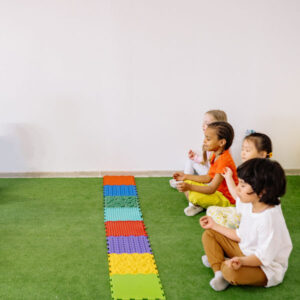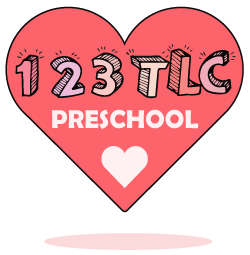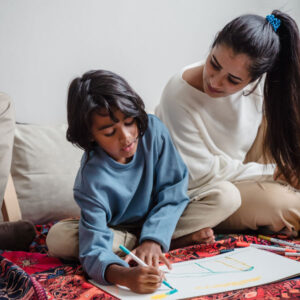 Thank you for taking some time to explore our website.
We are a licensed childcare center under the Ministry of Education located in South Mississauga, close to Streetsville Go station. We understand that the early years are very crucial in a child's life, so we provide a nurturing & stimulating environment where each child will feel empowered. 123 TLC Preschool is a place where children's hearts and minds thrive to reach to its full potential. All our teachers at 123 TLC Preschool, nurture, support, and guide children every step of the way and are committed to making your child's preschool experience productive, stimulating and fun.
Book a tour today by calling us or clicking the button below! We would love to meet you and share more information about what we do.
Thank you for your interest in our school & we look forward to welcoming you & your child to our 123 TLC Preschool family.
905-824-7818
Testimonials
Slide
123TLC Preschool is hands down the best decision my husband and I made for our daughter! Absolutely all the staff are so kind and it is so evident that they genuinely care – starting from the staff that screen and bring the children in/out, to the teachers to the Supervisors to the founders! We are always so impressed with the programs and activities in place and my daughter truly enjoys each and every one! We've seen her learn and grow so much in just the four months she's been at 123 TLC so far. My daughter looks forward to going to daycare every day, so much that she's always so disappointed when we're there to pick her up! 123TLC has also handled the pandemic so well by ensuring to put and enforce measures in place. Whether it's the supervisor or teachers, they are always available and always communicate which puts us at complete ease! We are and will be forever grateful as it makes us so happy to see our daughter thrive, thank you so so much to the staff at 123 TLC that truly and evidently take pride in contributing to each child's development!
Slide
This centre provides exceptional care. The teachers work very hard with each individual child helping them adapt to the centre, as well as, focus on strengthening their skills in various areas; academically, socially, and emotionally. The teachers worked well with my son who needed some additional guidance with his social skills and within a short time, I have seen an immediate improvement. This centre has a great structured curriculum for each classroom with teachers that are kind, understanding and experienced working throughout the facility. This has been beneficial for my sons overall development. I would recommend this daycare to all parents who want their children to grow academically, emotionally, and socially, as this centre meets all the criteria needed to provide an outstanding standard of care that our children deserve in order to help them grow and develop in the best possible way.
Slide
123TLC is a wonderful preschool staffed with talented, caring and compassionate professionals. I have been with this preschool 4 and their high quality of care, and the attention given to my son (as well as my girls while they were) there is so much comfort and appreciation. If you are wondering about whether this is a place you can trust, I hope this review provides you comfort in knowing that your child will be in good hands.
Slide
We recently started our son with 123 TLC in the toddler classroom, and have been super pleased with every effort put for our child in the daycare on daily basis. Everyone at the centre is caring and responsive. His teachers are very understanding and we can tell our son loves spending time at the centre. Thilini and teachers do a great job in listening to our concerns and working together to make the transition for our child as swift as possible. Thank you!!